Arc Fire Training - Emergency Response Seminars

Management & Supervisor Leadership Training - for Crisis Hazard Situations requiring Emergency Response
Major Hazard Situations in any Industrial, Commercial or the Oil & Gas Industry are fast moving, often dangerous and can be chaotic.
Has YOUR management team been trained by professionals?
Ask yourself these questions!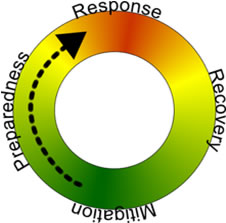 When preparing for a crisis, ask yourself these questions:
What do I do as a first response?
What do I tell the employees?
What do I say to customers?
How do I respond to the news media?
What are my legal obligations?
If there are fatalities, how will that be handled?
How does insurance play a role?
How do I minimize the company's loss?
How do I preserve goodwill with customers and the public?
If a crisis hits your facility, the reality is:
You may receive negative publicity;
There will be some level of government involvement;
If fatalities are involved, you likely will be sued by victim's families;
The potential loss of customers is very real;
There may well be a political backlash;
There will be some level of emotional trauma to employees.
Above all, expect the unexpected!
To avoid this attendance by your managers and supervisors on this course/seminar is essential
The sheer range of potential incidents and emergencies that can disrupt or even stop production are increasing. If managed correctly then not all of these incidents will become critical or be classed as a crisis, but those that result in increased losses or put increased demand upon the organisation will have serious consequences for the company, the shareholders and stakeholders or the country itself badly damaging the reputation of all those involved in the response. This course/seminar will teach you that meeting this commitment involves more than just being fully prepared.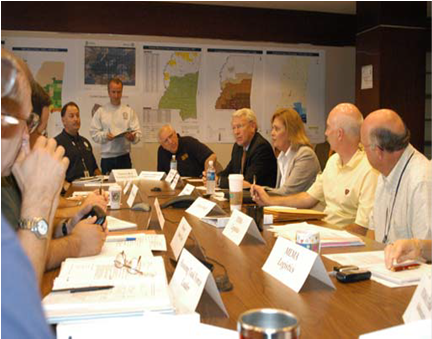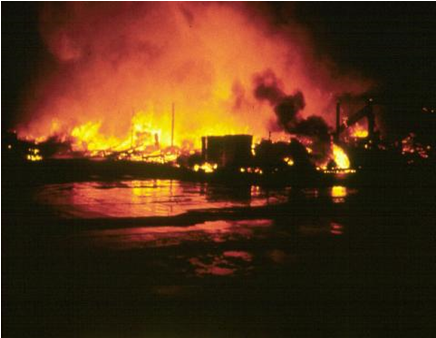 The Seminar is accredited by JOIFF the globally recognised leader in Industrial Hazard Management & Training (logo attached) JOIFF incorporate the best practice of the UK regulatory and US NFPA.
Each delegate receives a JOIFF Certificate of Attendance for Crises Management  Emergency Response
A Delegate Manual packed full with real world advice, situation checklists and examples of Crisis Management Command & Control models utilised by leading companies and government agencies.
An Emergency Response Procedures Manual (Electronic)
Table top excercises of actual events and scenarios
The seminar can be run at any training room with av available or at any hotel with conference facilities.
Seminars Available:
Crisis Management & Emergency Response
Industrial Hazard Mangement
Industrial Fire & Accident Prevention
Leadership in Emergency Response Situations
THE COURSE/SEMINAR WILL FEATURE:
Evaluation of the latest risks to Commercial Industry
Design of effective crisis management & emergency response strategies
Communication strategies for modern systems & outlets
Analysis and appraisal of industry case studies, table top – exercises with syndicate role playing
Enhancement of risk and business impact analysis
WHAT ARE THE GOALS?
Understand the attributes between Incidents, Emergencies & Crisis Situations
Develop methods of how to avoid unnecessary escalation & how to design command & control response to each scenario
Learn how to enhance on-scene leadership capabilities and techniques
Apply best practice in organizing Emergency Control Centers (ECC) Emergency Response Teams (ERT) and Crisis Management Teams (CRT) to assist the Forward Incident Control (FIC)
Analyze the importance of human factor and the means to best allocate duties with regards to psychological readiness, recourse allocation, deployment, discipline, leadership & welfare
Deal with the Press effectively
WHO IS THIS COURSE/SEMINAR FOR?
Ministry or government regulators
Fire, safety & security professionals
Risk, marketing & Insurance professionals
Designated Incident, emergency and crisis response professionals
Line managers & supervisors wishing to appraise their comprehension of Emergency Response
Other Emergency Response professionals
Plant supervisors and team leaders
Local Fire & Emergency Response Members
HOW WILL THIS COURSE/SEMINAR BE PRESENTED?
This dynamic course presented by professionals with real world experience who are accredited to the highest industry standards and using a variety of proven adult vocational learning techniques to maximize understanding, comprehension and retention of the information presented. This course will enhance your leadership capabilities through assessment, syndicate role play, group discussions.
You will enhance you Crisis Communication skills and develop team problem solving techniques and methods through various challenge.
The delegate will be given a full student manual with industry standard, audits, plans and checklists which are easily adapted to your own site specific needs and a full electronic Crisis Response Manual and a video of how to use it.  
AIMS
Because of the uniqueness of every business, a "one size fits all" approach to addressing all aspects of MAJOR HAZARDS MANAGEMENT - is not practical.
What this seminar aims to offer is time-tested, common-sense framework on the development or updating of a crisis management program for your company. We encourage you to seek additional information and add relevant information to the manual for your own use.
OBJECTIVES
The objectives of this crisis management & emergency response seminar are to guide ERT professionals and facility managers in developing a crisis management plan if they do not already have one and to guide facilities in reviewing, critiquing and strengthening existing crisis management plans.
Although we believe this manual offers sound advice for your consideration, we strongly encourage you to adapt your crisis management initiatives to your particular facility.
Sample Daily Topic List & Programme
DAY 1: AM HAZARD ACTION PREVENTION
Introduction
Vulnerability Analysis
DAY 1: PM
Risk Assessment methods of Hazardous Materials
Developing the Crisis Management Manual
DAY 2: AM CRISIS MANAGEMENT – CONTROL MODELS
Command & Control Systems
DAY 2: PM
Command and Control Systems
Crisis Management – Emergency Planning
DAY 3: AM WRITING THE EMERGENCY RESPONSE PLAN
The Emergency Response Plan - Contents
DAY 3: PM
Assessment of available resources
Implementation and Training
DAY 4: AM  EMERGENCY ACTION PROCEDURES
DAY 4: PM
Emergency Action Procedures
Evacuation
Medical Emergencies
Fire or Explosion
Hazardous Materials
Environmental
DAY 5: AM EMERGENCY RESPONSE MODEL
Media Relations / Recovery
DAY 5: PM Case Studies
Mumbai Offshore
Villagio Doha Shopping Mall
New Zealand Earthquake
Flixborough
Terrorism Incidents
Call us today, you won't be disappointed with the services we provide.
+44 (0)7931 566295